Home Builders and Developers in Uvita Costa Rica
Build Locally with an American Company
Welcome to GreenBuilt Costa Rica
We are here to give you the best experience building your dream home abroad.
Why GreenBuilt, developers in Uvita Costa Rica?
Located in Costa Rica

Over 30 years experience

Giving you the info you need
Available 24/7, 365 days a year
When you're making the decision to build a home in Uvita, Dominical, Ojochal, or the area of Perez Zeledon/San Isidro, there are various factors to consider above and beyond a well-built home with a 2 year home warranty.
Construction Company in Uvita. Everything is posible with us!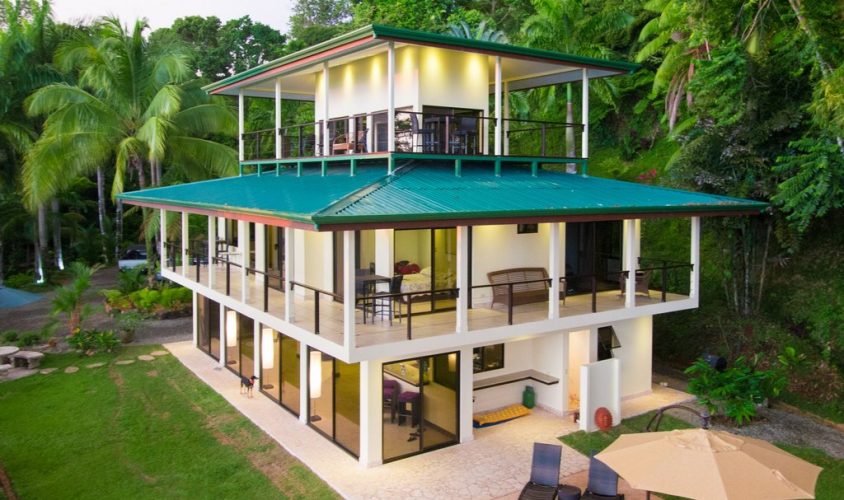 Design, Construction and Remodeling
Under the umbrella of our talented team is a dedicated and talented architect who in conjunction with Michael and the client gives expression to the vision that the client has for their dream home.
Luxury and Boutique Construction
GreenBuilt Costa Rica is a well-established company located in the Southern Pacific zone of Costa Rica. Over the past 15 years, the projects we have brought to fruition quantify both the quality of our work and the products we use.
WHY CHOOSE OUR CONSTRUCTION COMPANY?
Building your home with GreenBuilt Costa Rica
At Green Built Costa Rica, we believe in the power of collaboration and working together, in building something great, something unique, building a home.
Our team brings together diverse skills, experiences, and perspectives to create innovative solutions that meet the unique needs of our partners and clients.
We value transparency, communication, and trust, we build more than homes, we build strong relationships that stand the test of time.
So if you're ready to embark on a journey in Costa Rica, that's why we invite you to join us, and together we can achieve great things.
Experts in Costa Rica Investment and Lifestyle
Looking to invest, purchase a vacation rental, build a home or relocate to Costa Rica?
We help guide, advise and simplify the process by clearly understanding your goals and using our 100% local experts and experience to customise a plan to YOUR needs. We provide you with the information and perspective to make an informed decision whatever that decision may be.
We represent YOU, acting in your best interest at all times as we help you. Think of us as you would think of Lawyers or Accountants when it comes to investing in Costa Rica. Contact us today to discuss how we may be able to help you.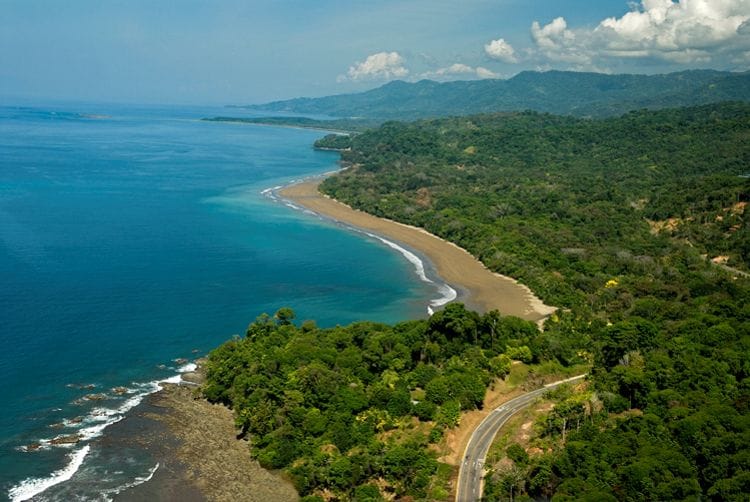 Construction Company for Americans and residents in Uvita
Information, Advice & Guides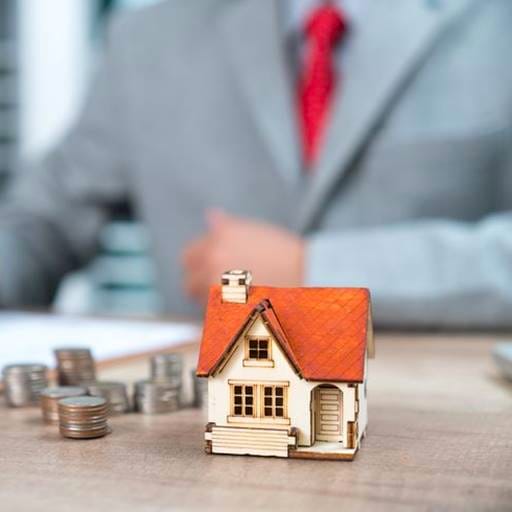 Real Estate
Building
Buying Land
Relocation
Vacation Rentals
Invetstment Funds
Tourism Projects
Costa Rica Real Estate Consulting
Your guides to buying in Costa Rica
We take a different outlook to real estate where we represent YOU, the buyer. We use our 20+ years of experience in Costa Rica to help you find the right location and property.
Costa Rica Construction Project Management
Build your Dream Home With an Experienced Architect
With over 30 years of experience and many happy clients. We can help you find the land, choose your architect and guide you through the building process while managing and overseeing the build.
SEE THE PROJECTS THAT WE HAVE DEVELOPED
We are Developers in Uvita - See Our Constructions Portfolio
Hi Mike: That curved outdoor shower was to die for! Can we say it was really "sexy"? The Coralina Stone patio cover was just gorgeous. And my husband loves his new concrete bodega with custom metal door. The lighting and electrical work was first class thank you for being so detail oriented!
Hi Mike! The ability to turn a pool pump house into a gorgeous, livable villa was mind-boggling. The attention to detail was the effort that put it over the top. Cannot fathom how your guys were able to turn my client's idea into functional, livable artwork. You kept your word, did what you said you were going to do, and then made it beautiful. Great job! And also, thank you for solving emergencies along the way that weren't even your responsibility. A true professional is hard to find here. We thank you. My client thanks you. You're an asset to the area.
Mike thank you for resolving serious structural issues at my luxury home. You are a true professional and a blessing when it comes to resolving problems left behind by " luxury home builders". My regret was that I met you after the damage was done by those irresponsible builders who built this home. You'll definitely be building my next home!
Mike I wanted to thank you and your guys @ GreenBuiltCR for turning that home office into a second bedroom. The use of sandblasted glass with bamboo inlays was a touch of class. My clients loved it!
Mike, you took an outdated 'A' frame home and turned it into a gorgeous home…your creativity (and my flexibility) was the winning combination. You began with a simple 2500 sq. foot, "A" Frame home and were able to create an open, expansive and truly functional 4500 sq. foot modern tropical delight. Its even allowed for additional rental income given the two additional bedrooms with their own bathrooms. An "L" shaped balcony on the second floor. A wraparound 3rd level, 360 degree beautiful deck that is spectacular. Little details, like softening up the steps down to the ranchito and removing those tripping hazards which were annoying and dangerous. They a source of happiness for all. Its no longer a hazard. The attention to details is much appreciated. In addition, that open 50 sq. foot open deck down below the pool was an elegant touch. Very nice. And so many more little details, including a wonderful layout of quality LED lighting throughout the home and garden makes this home glow at night. We are proud of our newly remodeled home and you should be too. We will enjoy it for years to come. Thank you Mike and your team at GreenBuilt Costa Rica.
Mike Moncarz, the owner of GreenBuilt Costa Rica is extremely professional and when he says he will do something he gets it done. He possesses what few other have: "palabra". He keeps his word. Mike uses only the best workmen for his projects and sub-contractors that he trusts and they do high quality work for him in return. Its why they've been together 8 years here, going on 9. GreenBuilt Costa Rica recently renovated a home we sold to customer, transforming a pool side rancho and pump room into a luxury studio villa with full bath and kitchenette. They also created a magical experience in the front and back yard with color changing , using only extreme high quality LED lighting through out the gardens. All on timers, of course, to the the delight of the new owner. As in any home improvement project unexpected items arose along the way. Mike and his crew took care of them even though these unexpected "bumps" were not GreenBuilt Costa Rica's responsibility, nor even had anything to do with the remodel. Mike really saved the day a few times. GreenBuilt Costa Rica's attention to detail, design ideas, and customer service is superb! I would highly recommend Mike Moncarz and GreenBuiltCR for any new home construction, remodel, interior or exterior lighting, landscaping, solar install, or any other home or property improvement project.
Architecture And Construction Company