GreenBuilt Costa Rica is a company whose presence here in Costa Rica has seen remarkable transformation and growth over the last 15 years here in this country.
The owner and operator, Michael Moncarz, is a South Florida native with over 30 years total experience in design work, remodeling, and building homes. It's not a job, it's a true passion for him. You can not design and build in Costa Rica if you simply don't love what you do.
Add integrity and the ability to give and keep his word, and you've got a rare and unique individual whose entire team reflects the same core values. You don't often hear of values being spoken about as an asset, but they are even more important today in this challenging country.
We specialize in medium to large scale projects that require integration with the surrounding environment here in lush, tropical Costa Rica. Remodeling is also a specialty well within our wheelhouse.
The areas of Dominical, Ojochal, and Uvita are nature sensitive.
All construction should consider the natural characteristics of each specific build site found in Uvita and Dominical, such as the direction of rain and winds, sun movement over the course of the year, temperature and erosion control. The finished product must be a functional structure that complements the natural beauty of the surroundings, creating a sustainable footprint in exchange for the privilege of living in harmony with nature. We can talk about solar panel systems as well
At Green Built Costa Rica, working in Uvita, Ojochal and Dominical, we address the smallest of design details integrating functionality with aesthetics. The results consider real life conditions where the structure will be built, while incorporating modern and tropical design concepts that are in compliance with all building standards of the country, and specifically the Southern pacific Zone.
For seismic code compliance and quality standards, we add materials that improve the landscape using Morejon Stone, slab, gravel, granite, Coralina Stone, among other products. Should the customer prefer, we can use imported materials direct from Bali, Indonesia and custom fabricate unique details.
Green Built Costa Rica's construction in Costa Rica, specifically in the Southern Pacific Zone, goes way beyond the average or typical build, delivering an outstanding product so you can sleep well at night. You will rest assured knowing that your investment was built using products that will maintain your satisfaction over the coming decades.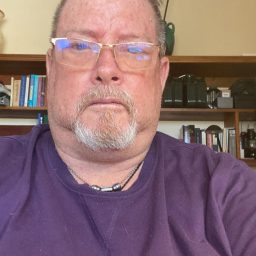 American living in Costa Rica for 17 years.
CEO of GreenBuilt Costa Rica, a company that designs and builds and remodels houses.