Construction and builders in Uvita Costa Rica
Home builders, specialized services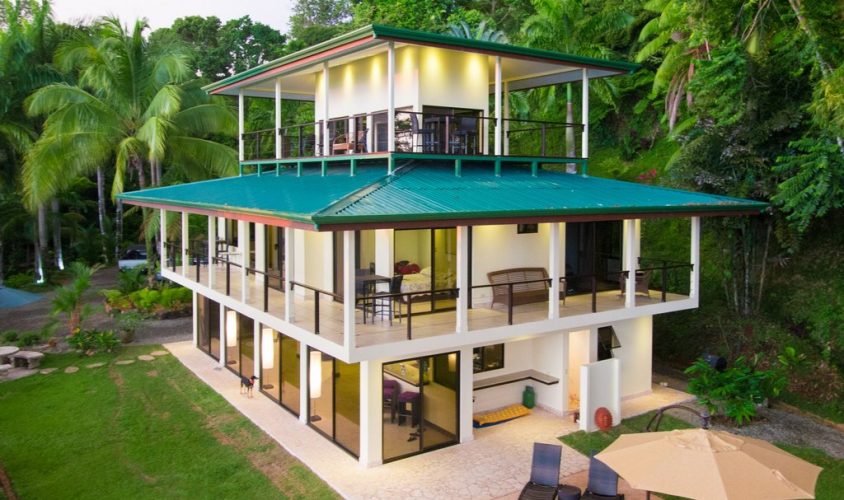 Design, Construction and Remodeling
Under the umbrella of our talented team is a dedicated and talented architect who in conjunction with Michael and the client gives expression to the vision that the client has for their dream home.
Luxury and Boutique Construction
GreenBuilt Costa Rica is a well-established company located in the Southern Pacific zone of Costa Rica. Over the past eight years, the projects we have brought to fruition quantify both the quality of our work and the products we use.
Considerations for Hiring a Home Developer Company
When you're making the decision to build a home in Uvita, Dominical, Ojochal, or the area of Perez Zeledon /San Isidro, there are various factors to consider above and beyond a well-built home with a 2 year home warranty.
Finding an honest and capable building contractor in the Osa Peninsula, which includes Dominical, Uvita and Ojochal presents its own unique set of challenges. Foreigners, whether from The United States or Europe, have historically been seen as potential targets for fraud and general dishonesty in a variety of areas. Building a home in Costa Rica, specifically the Southern Pacific Zone (DOMINICAL, UVITA, OJOCHAL) is a daunting task and should inspire the informed decision to use real qualified professionals.
Choose professional architects
Specifically, who are not ethically challenged, and are truly capable of offering you turnkey services with a new, well-built home.
Local builders will either cut corners with material, abandon a job outright, or begin crying "poverty" when they've run out of funds to finish a build. Which was underbid just to get the job.
The result typically is a mediocre, substandard home which then will generate a lifetime of problems.
Architectural design and construction services
We at GreenBuilt Costa Rica, working in Uvita and Ojochal, as well as the mountain outskirts of San Isidro, offer a far better and more comprehensive solution to the unique challenges presented when contemplating the decision to relocate to Costa Rica. We've got you covered from Quepos to Uvita, then 15 minutes south to Ojochal.
We will ALWAYS be in compliance with all building standards in this seismically active country, as established by the Association of Engineers and Architects of Costa Rica. It is a must, allowing us to see the protection first-hand given to this national treasure: biodiversity.
The areas of Dominical, Ojochal, and Uvita are nature sensitive
All construction should consider the natural characteristics of each specific build site found in Uvita and Dominical,such as the direction of rain and winds, sun movement over the course of the year, temperature, and erosion control. The finished product must be a functional structure that complements the natural beauty of the surroundings, creating a sustainable footprint in exchange for the privilege of living in harmony with nature.
At GreenBuilt Costa Rica, working in Uvita, Ojochal, and Dominical, we address the smallest of design details integrating functionality with aesthetics. The results consider real-life conditions where the structure will be built while incorporating modern and tropical design concepts that are in compliance with all building standards of the country.
For seismic code compliance and quality standards, we add materials that improve the landscape using Morejon Stone, slab, gravel, granite, Native Coralina, among other products. Should the customer prefer, we can use imported materials direct from Bali, Indonesia and custom fabricate unique details.
GreenBuilt Costa Rica's construction in Costa Rica, specifically in the Souther Pacific Zone, goes way beyond the average or typical build, delivering an outstanding product so you can sleep well at night. You will rest assured knowing that your investment was built using products that will maintain your satisfaction over the coming decades.